The Current Landscape
Europe stands at the forefront of an electric vehicle (EV) revolution, with charging stations becoming as ubiquitous as vehicles. Today, the continent boasts a burgeoning network of stations driven by key players like Tesla and ChargePoint. Although starting from a less dense network, Bulgaria is rapidly catching up, fueled by significant EU funding and local initiatives.
Key Players and Regulators
The EV charging station business is dominated by giants like Tesla, ABB, and Siemens, alongside emerging regional players such as GreenWay and IONITY. Regulatory oversight, primarily from the European Union, is crucial in standardizing and promoting infrastructure development.
The most prominent manufacturers of EV charging stations as of 2023 are:
In the European Union and Bulgaria, the regulatory landscape for electric vehicle (EV) charging stations involves several key entities:
European Union Level
Bulgaria Level
Funding Sources and Programs
The EU's Connecting Europe Facility (CEF) is a cornerstone, offering billions for transport and energy projects. In tapping into this resource, Bulgaria is channeling funds into charging infrastructure, with plans to install hundreds of stations nationwide.
The European Union is financing its ambitious project to expand the EV charging infrastructure through various funding mechanisms and initiatives:
These funding mechanisms and regulatory changes reflect the EU's commitment to developing a robust EV charging infrastructure, essential for the widespread adoption of electric vehicles and achieving the EU's climate goals.
The 2030 Vision
By 2030, Europe aims for a seamless, high-capacity EV charging network. Bulgaria's ambitious plans include over 200 fast charging stations and innovative hydrogen charging solutions. The goal is a comprehensive network that covers 80% of municipalities, with Bulgaria benefiting from EU grants and local budget allocations.
The European Union has passed a law requiring the installation of fast-charging stations every 60 kilometers along highways by the end of 2025. Additionally, Europe will mandate that charging plazas with at least 400 kW total capacity (and at least one 150kW+ charger) must be placed at least every 60 km by 2026, and the minimum capacity will increase to 600 kW in 2028, requiring at least two 150kW+ chargers​​​​. For reference, as of 2021, the EU offered an average of five fast public chargers for every 100 km​​.
How Will Bulgaria Finance Its EV Charging Station Development?
Bulgaria will indeed benefit from European Union funding sources for the development of its electric vehicle (EV) charging infrastructure: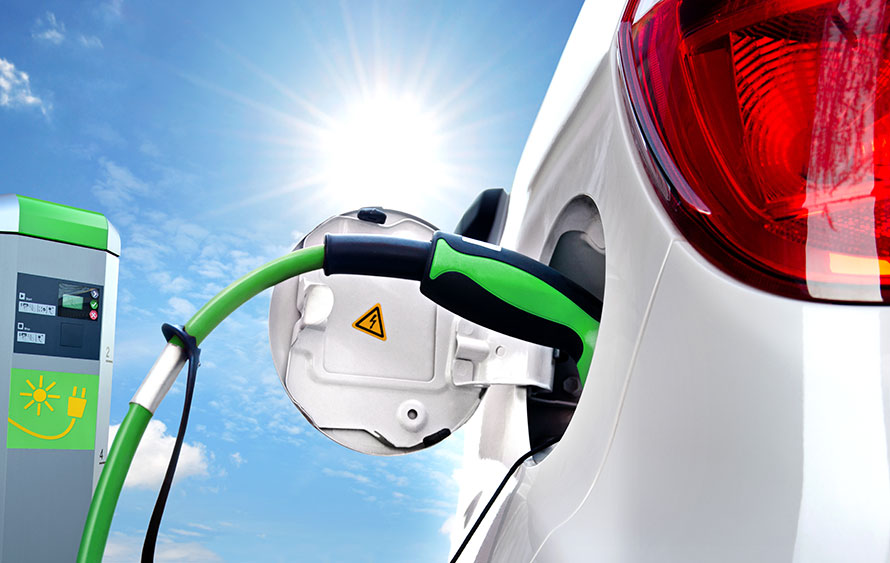 Price for charging, and who regulates it?
In the European Union, the regulation of prices at electric vehicle (EV) charging stations is influenced by a combination of market forces and legislative actions:
European Commission and Member States
A study by Avere and Fier Automotive, commissioned by the European Commission, explored the pricing of electric vehicle recharging across Europe. However, due to the significant divergence and complexity in tariff structures within the EU and its Member States, it was challenging to establish average recharging prices per Member State. This complexity can hinder e-mobility advancement due to concerns about opaque recharging tariffs. Therefore, the European Commission and Member States have made recommendations for future legislative action, particularly concerning price transparency​​.
New EU rules mandate simpler charger payments. These rules require that customers must be able to pay with cards or contactless devices at charging stations, and prices must be displayed clearly. This directive aims to standardize the payment process across various networks, some of which previously required subscriptions or app downloads​​.
In Bulgaria, specific regulatory bodies or market drivers that influence the pricing at EV charging stations do not exist. However, it is likely that similar to the broader EU context, a mix of market forces, national regulations, and potentially EU directives would play a role in regulating the prices that citizens pay at EV charging stations.
The Road Ahead
The transformation of Europe's and Bulgaria's EV charging landscape is a testament to collaborative efforts, cutting-edge technology, and a shared vision for a greener future. With robust investment and regulatory support, the coming decade will witness a significant leap in sustainable transportation, marking a new era in the region's journey towards an electrified, eco-friendly mobility paradigm.