Dive into the vintage world with the Zeiss Jena Biotar T 58mm f/2 lens. This 17-blade wonder is a testament to time, inviting you to weave enchanting, dreamlike visuals.
Build Quality and Design
Drenched in mid-20th-century craftsmanship, the Biotar T 58mm f/2 is all about robustness and durability. Its all-metal build is compact, offering a tactile experience with a smooth focusing ring and a distinctly clicky aperture ring. Moreover, its vintage aesthetics ooze timeless charm.
Optical Performance
Age hasn't dulled the Biotar T 58mm f/2's performance. Indeed, it shines through with its unique rendering, combining a sharp central focus with a gradual falloff towards the edges. The lens's claim to fame? Its swirly bokeh that breathes life into portraits and close-ups. At f/2, it's a strong performer, even in low light, capturing ample light for your sensor.
Image Engagement
Every image clicked with the Biotar T 58mm f/2 is a story. The lens's unique character and ability to isolate subjects against a dreamy background draw viewers in. It's the perfect manual focus lens for portraiture and artistic photography, engaging viewers with every shot.
PhotoFinesse
With the Biotar T 58mm f/2, every photo is a masterpiece. The lens's unique rendering and bokeh create a soft, almost painting-like quality in your images. Couple this with its exceptional color reproduction and contrast, and you have a recipe for artistry that elevates your work to new visual heights.
Photographing Journey
Using the Biotar T 58mm f/2 is a trip back to the roots of photography. The manual operation of the lens offers a level of engagement that's sure to satisfy. Each shooting session, with its unique rendering and bokeh effects, becomes a journey of discovery, igniting creative experimentation.
Compatibility and Adaptability
Initially designed for M42 screw-mount cameras, the Biotar T 58mm f/2 lens can be adapted to a broad range of modern DSLR and mirrorless cameras using appropriate adapters, making it a highly versatile piece of vintage glass. While it shines in portraiture and creative photography, it is also suitable for various shooting scenarios. The setup used here to connect to Canon R5 includes Exakta to EOS RF (Fotasy EXA to EOSR) adapter, accepting the Zeiss Jena Biotar T 58mm f/2 lens. The Exacta mount is very rare for this lens version.
Final Words
Wrapping up, the Zeiss Jena Biotar T 58mm f/2 lens is a captivating meld of vintage design and top-tier optical performance. It's more than just a tool – it's a key to unlocking unique, engaging images and a ticket to artistic exploration. If you want to sprinkle a touch of vintage charm and artistic finesse into your work, this lens is your doorway to a new realm of photographic creativity.
Sample Photos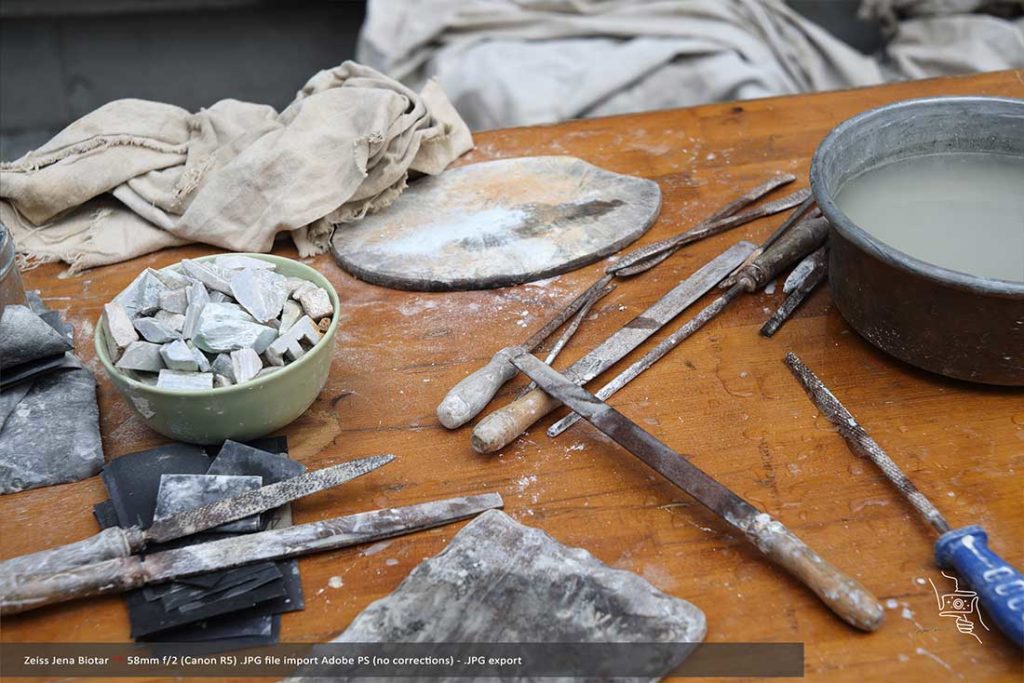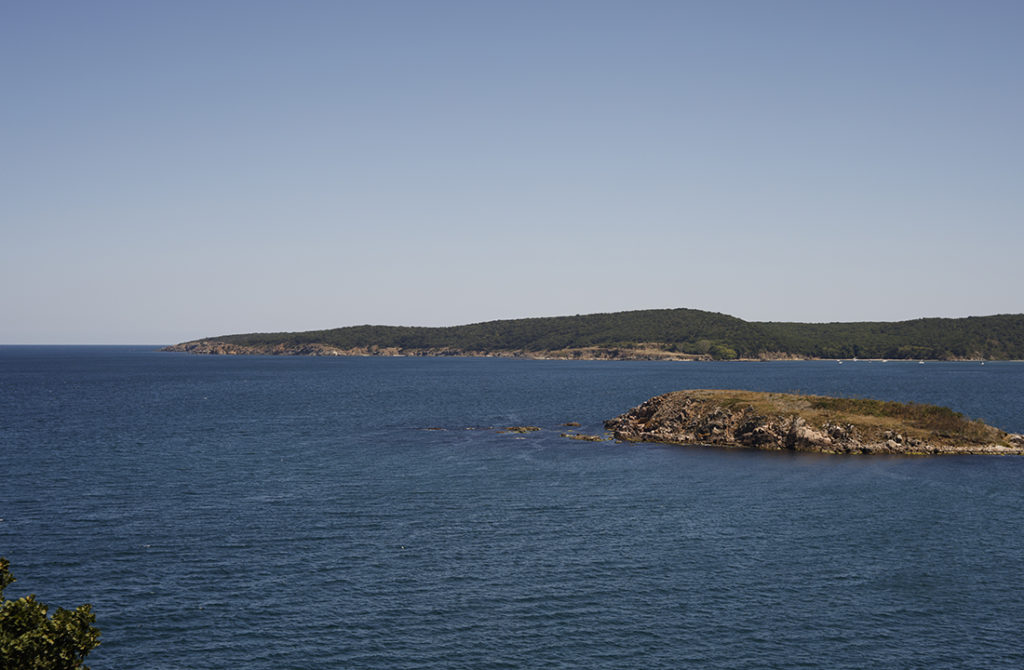 Pros: Light and compact and fast wide-angle lens; the vintage color rendering; the 17 blades aperture delivers pleasantly dreamy bokeh.
Cons: Not very sharp outside of the image center.