Build Quality and Design Excellence
Boasting top-notch build quality, the Zeiss Otus 55mm f/1.4 T ZE lens features a robust all-metal structure ensuring endurance and longevity. Its user-friendly design, coupled with a sleek manual focus ring, enhances user comfort and enjoyment. While the T anti-reflective coating combats ghosting and flare, the lack of weather sealing may be a downside for those working in harsh conditions.
Unrivaled Optical Performance
The Otus 55mm f/1.4 *T ZE lens demonstrates exceptional optical prowess, setting a high bar for standard prime lenses with its sharpness and color rendition. Its Apo Distagon design virtually eliminates chromatic aberration and color fringing. Additionally, the large f/1.4 aperture facilitates superior low-light performance and beautiful bokeh.
Images shot with this lens display extraordinary contrast, color fidelity, and resolution. Notably, edge-to-edge sharpness is preserved even at wide apertures, with image quality enhancing further upon stopping down.
Image Engagement and Visual Appeal
The Zeiss Otus 55mm f/1.4 lens shines in image engagement, captivating audiences with its aesthetic charm and artistic qualities. The lens creates stunning bokeh, excellent color reproduction, remarkable contrast, and unparalleled sharpness and resolution, capturing fine details and textures. The advanced optical design reduces distortions and aberrations, delivering cleaner, more precise images. The Zeiss Otus 55mm f/1.4 lens is the go-to option for photographers aiming to craft visually compelling, standout images.
Creative Control and Precision
Offering a wealth of contrast and tonality, the Zeiss Otus 55mm f/1.4 lens provides photographers with a canvas to craft high-contrast visuals and subtle low-contrast masterpieces. The lens's manual focus design, featuring an engraved focus scale and depth of field indicators, paves the way for creative control and precision. The lens's PhotoFinesse blends superior image quality, smooth bokeh, accurate color reproduction, and extraordinary sharpness. Its advanced optical design mitigates distortions and aberrations, enhancing the visual experience. With the Zeiss Otus 55mm f/1.4 lens, photographers can embark on artistic exploration, capturing images with a touch of brilliance and elevating their photography to new levels.
Engaging Photography Experience
The Zeiss Otus 55mm f/1.4 *T ZE lens, a manual focus lens, offers photographers an immersive and hands-on experience. The focus ring is incredibly smooth and well-damped, facilitating precise focusing. In addition, the engraved focus scale and depth of field indicators provide useful assistance for precise focusing and artistic manipulation.
Broad Compatibility
Created for Canon EF-mount cameras, the Zeiss Otus 55mm f/1.4 *T ZE lens is compatible with full-frame and APS-C sensor models. Its superior image quality makes it a worthy addition to any photography kit, irrespective of the camera body employed.
Sample Photos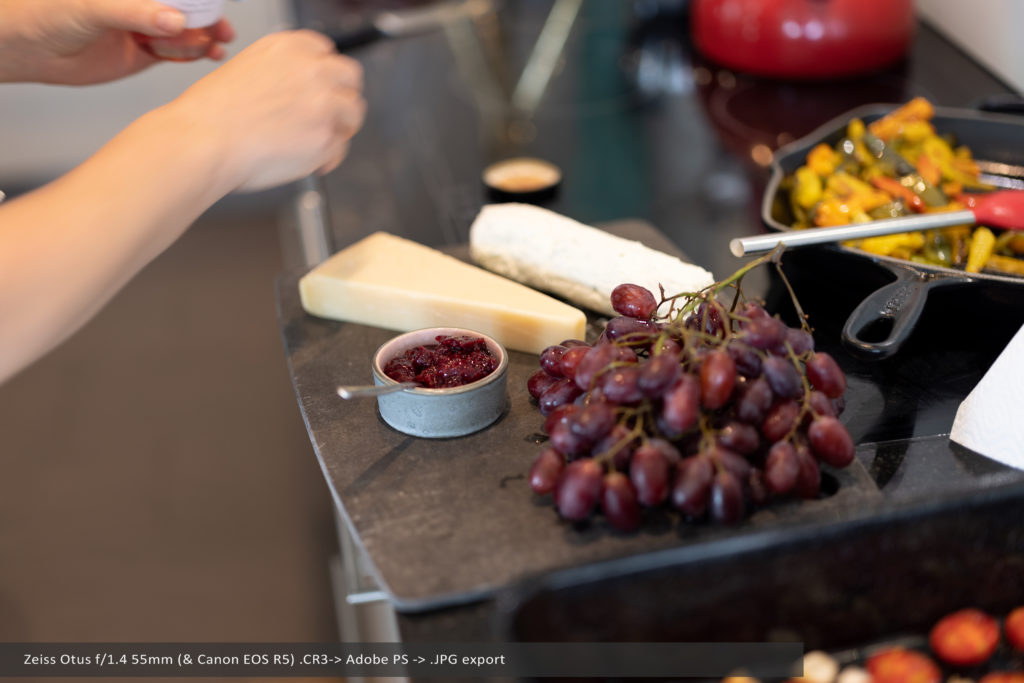 Pros: Amazing bokeh, pleasant experience with the smooth focusing; Remarkable color consistency across the frame! Perfectly built! Focus peaking and focus guides work well! One of the best 55mm lenses available! The metal lens hood naturally fits the lens design.
Cons: Bulky and heavy (but it pays off); Nothing much to say!