The Leica Leitz Elmarit-M 135mm f/2.8 is a reputable telephoto lens known for its good build quality, superb optics, and unique character it brings to images. In this review, we will explore the various aspects of this lens to understand why it has earned a special place in the hearts of photographers and artists alike.
Build Quality and Design
The Leica Leitz Elmarit-M 135mm f/2.8 showcases the exceptional craftsmanship that Leica is renowned for. The lens is constructed in Canada with high-quality metal and glass, giving it a solid and premium feel. The focus ring is well-damped and clicked, ensuring precise and accurate manual focus adjustments. The lens design is solid and elegant, adhering to the minimalist aesthetics that Leica is famous for.
Optical Performance
The Elmarit-M 135mm f/2.8 delivers typical old-fashioned optical performance, with acceptable sharpness across the entire frame. It exhibits minimal distortion and sometimes noticeable chromatic aberrations. Even better image quality can be achieved with post-processing. The lens also boasts a Leica signature bokeh that adds depth and dimension to photographs. For manual focus masters, the f/2.8 aperture provides ample light-gathering capabilities, enabling excellent low-light performance and shallow depth-of-field effects.
Image Engagement
The images produced by the Leica Leitz Elmarit-M 135mm f/2.8 are characterized by their engaging and unique Leica look. This lens imparts a distinct quality to photographs, setting them apart from those taken with other lenses from the 70s. The combination of sharpness, contrast, and color rendition creates an immersive visual experience that draws viewers into the world of the photograph.
PhotoFinesse
The Elmarit-M 135mm f/2.8 enables photographers to achieve high finesse in their work. The lens's optical performance and unique character contribute to creating images with a refined art appeal. From portraits to street photography, this lens delivers a refined touch that elevates the final result. It is ideal for professionals and enthusiasts seeking a lens to produce gallery-worthy images.
Photographing Journey
Using the Leica Leitz Elmarit-M 135mm f/2.8 is a joy for photographers who enjoy manual focusing, offering an intuitive and immersive shooting experience. The manual focus design allows for a more personal connection with the subject, while the lens's relatively compact size makes it easy to carry and maneuver. The high-quality vintage optics reward the photographer with Leica signature images that reflect the time and care invested in capturing them.
Compatibility and Adaptability
The Leica Leitz Elmarit-M 135mm f/2.8 is designed for the Leica M-mount system, making it compatible with a range of Leica rangefinder cameras. Additionally, the lens can be adapted to other camera systems using appropriate adapters, allowing photographers to use this prime lens on various platforms. It can be easily adapted to a Fuji M mount (FujiFilm X E4 camera). This adaptability and compatibility make the Elmarit-M 135mm f/2.8 a versatile choice for photographers with different camera systems.
Note on adapting the lens to mirrorless cameras: Adapting Leica M lenses with goggles to many modern mirrorless camera systems is not easy because the camera's proper handle obstructs the rotation of the lens. Finally, the Leica Leitz Elmarit-M 135mm f/2.8 lens can now be used with a Fujifilm X E4 mirrorless camera with a Fuji M mount adapter (Leica M to Fuji X). Indeed the Fuji X E4 is one of a few (if not the only one) compact mirrorless cameras that provide an excellent platform for the "goggled" Leica lenses (as its front is merely flat and allows for the necessary lens rotation when screwing it in place). Even when used with the hand grip add-on, Fujifilm X E4 can house this lens. Unfortunately, using the lens with EOS-R (and likely with any DSLR) is impossible without disassembling and reengeneering this Leica lens.
Final Words
The Leica Leitz Elmarit-M 135mm f/2.8 is a great lens that offers a unique blend of build quality, optical performance, and artistic character. Its ability to create engaging, immersive images makes it a valuable addition to any photographer's kit. While its manual focus design may require some adjustment for those used to autofocus lenses, the rewards in image quality and connection to the subject make it well worth the effort.
Sample Photos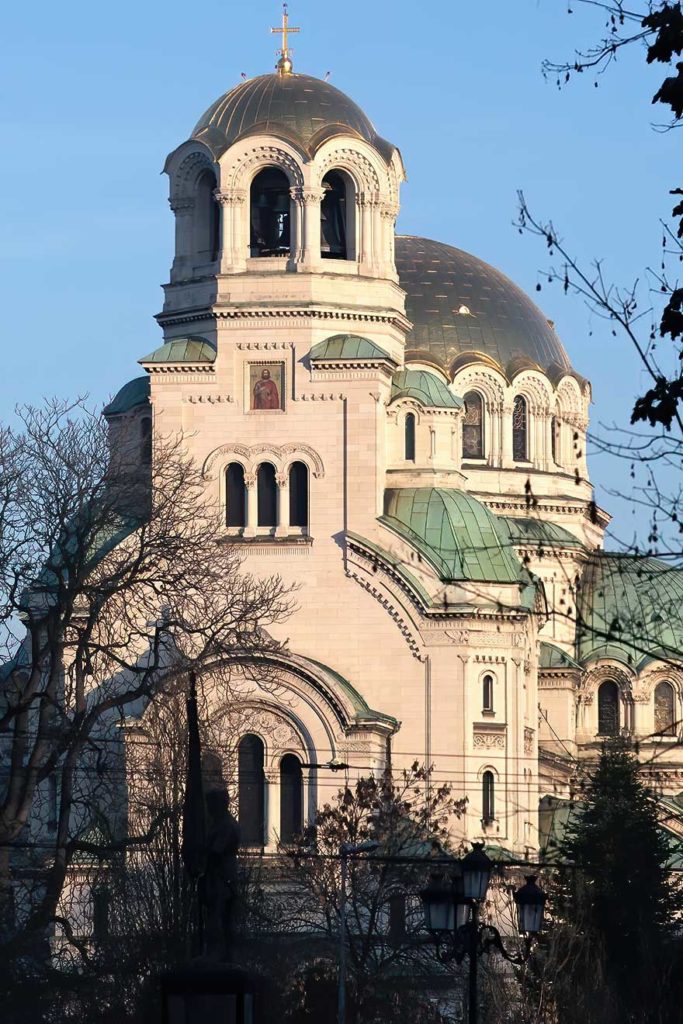 Pros: MF assist (Digital split image, Digital micro prism, Focus peaking highlights) works with the Leica Leitz Elmarit-M 135mm f/2.8 (goggled version, brille version) and Fujifilm X E4. Stopped down to f/5.6 or further, the lens can deliver pristine image quality. The nice Leica-signature bokeh and color rendering. Beautifully built and integrated lens shade.
Cons: Wide open, the Leica Leitz Elmarit-M 135mm f/2.8 has medium contrast that can soften the micro detail. The minimum focusing distance of 1.5 meters can sometimes be challenging for street photographers. The lens produces prominent chromatic aberration at low aperture settings. It may be challenging to balance the camera and the lens as the lens outweighs the camera body.