The Skaklya Waterfall is an incredible natural wonder in the Vrachanski Karst reserve, making it one of the most impressive waterfalls in Bulgaria. It stands approximately 141 meters tall, visible from Vratsa, drawing many tourists.
Where is it Located
Visitors can easily access the waterfall in the Vrachanski Karst reserve, which covers 1467 hectares and is just 1.5 km south of Vratsa. The Skaklya Waterfall is the highest in Bulgaria, but it is unstable, which adds to its natural beauty.
While the creek may dry up during the hottest summer months, visitors can still marvel at the grandeur and beauty of the natural picture. Visitors can also appreciate the area's cultural element, including remnants of the medieval Bulgarian settlement of Patleina.
How to Get There and Trek Map
To visit the Skaklya Waterfall, visitors can embark on a relatively short hike along the well-known Vazova eco-trail, which connects the Bov station with the village of Zasele. Hikers can start from either side of the waterfall, but starting from Bov in the direction of Zasele is recommended, as the path is quite steep in places. The trail is well-suited for hiking, with wooden bridges and stone stairs built in some areas. In the high and steep part at the foot of the plateau above the waterfall are quite a few stone steps and a secure metal railing built with a span for security.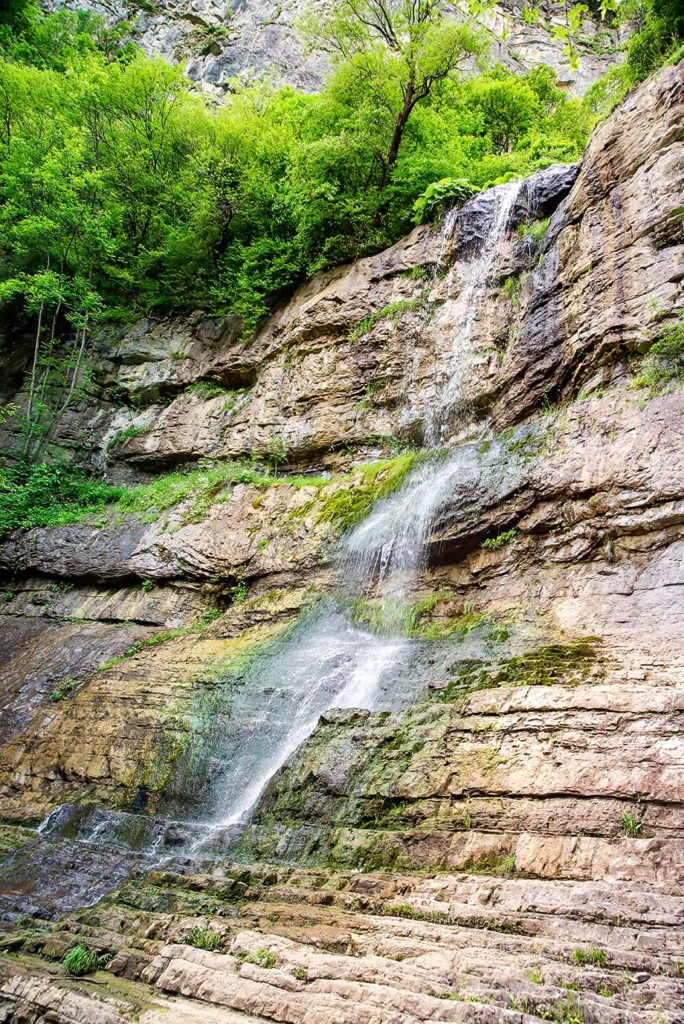 The Skaklya Waterfall is a great tourist destination for nature enthusiasts and adventurers. The surrounding area is also beautiful, with high cliffs and charming throughout the year, even in late autumn and early winter. The Skaklya Waterfall is a natural wonder worth visiting. Whether you are a nature lover or an adventure seeker, the Skaklya Waterfall offers a unique and unforgettable experience. So, pack your bags and embark on an exciting journey to explore one of Bulgaria's greatest natural treasures!